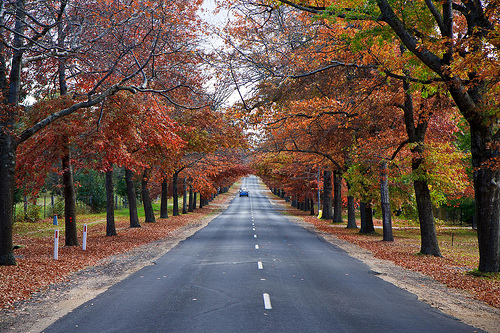 The year is nearly over, but retail promotions are really starting to kick into high gear practically across the board at FlexOffers.com. Though you've already made your fall travel plans for Thanksgiving, there are still plenty of other considerations to take into account before venturing to spend time with your loved ones.
If you've not realized it, Thanksgiving is already but a few weeks away. Now is the best time for your audience to start making a few thoughtful purchases prior to the big even that can help them show others just how much they truly care.
---

---
You Have Been Cordially Invited
Nothing makes a heartwarming impression quite like a handwritten invitation nowadays. Through the FineStationery.com affiliate program, impending party hosts can select from a wide array of beautifully designed invitations to send to their carefully groomed guest list. Say what you may, but opening a cheerful personalized invitation to what's sure to be a fulfilling Thanksgiving feast is much more enjoyable than wading through a mailbox full of bills and inserts.
FineStationery.com is also an excellent option for people who want to get an early jump on sending out holiday greeting cards. Families and businesses should really consider how much bigger of an impact their message would make by ordering and sending out holiday cards now rather than waiting until everyone else has done so. A little foresight can go a long way to building better relationships.
For the day of the big meal itself, FineStationery.com is also the prime place for procuring personalized partyware. Colorful place cards, themed napkins, and customizable coasters can add a fun bit of flair to the table before the turkey is even carved.

If the Shoe Fits
Whether slipping into a new pair yourself or pre-emptively purchasing holiday gifts for a few relatives, now is also an ideal time for fall footwear fashions.
Famous Footwear is currently featuring 15% off orders from their vast selection of contemporary name brand shoes and accessories for the entire family. Even if you might not necessarily need a pair of brand new shoes to keep your toes toasty warm in the frigid fall weather, they still stock backpacks and tote bags for taking a few leftovers home. The socially considerable thing to do is insist on not taking that extra slice or two of pumpkin pie home, but all bets are off when facing a refrigerator full of leftovers in the dark at 2am the following evening.
To really get relatives talking, your site visitors might also consider buying a brand new pair of boots from Naturalizer. The company is currently allowing customers to take an extra 20% off boots, making it an easy and affordable choice for finding feminine footwear that fits into their modern lifestyle.
Those who place an order on Shoes.com now can take 20% Off and get free shipping with code SECRET20 through 11/9. Aside from the obvious savings on new pairs of stylish footwear for relatives relegated to extended family functions like Thanksgiving, free shipping frees up room in your luggage or backseat that would have otherwise been filled with their gifts. That's something that smart consumers and travelers should definitely take advantage of.

Be Prepared
There's much more to Thanksgiving than making sure you take the giblet bag out of the bird before roasting it in the oven for hours. With a few ingenious promotional placements on your site from FlexOffers.com, you can be of great help to people making early preparations for Thanksgiving this year.