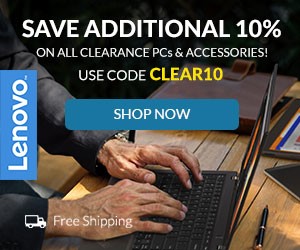 With students graduating from high schools and colleges across the country in the coming weeks, there's no better time to fill your landing page with deals on gifts that their parents and family members will be all too eager to give them.
Capitalize on these graduation gift savings available to promote on your site through FlexOffers.com today!
---
Incoming freshmen who want to transform into totally new people the moment they arrive at their new college campuses can shop the Lord & Taylor affiliate program for new apparel sure to turn heads. These runway-ready fashions are particularly affordable during the company's current Super Sale event, which sees markdowns of up to 50% off high-end garments in multiple departments.
Super Sale Up to 50% OFF Shop Now
---
The activewear available to your readers through Ellie's monthly subscription packages is ideal for women wanting to keep in shape and looking stylish while doing so. Each month offers a new series of curated workout outfits and accessories to choose from, and pieces featured in previous months can also be purchased a la carte.
Mix and match your own look with Ellie! Shop our new must-have styles every month at up to 70% off retail price.
---
Athletes wishing to step their game up over the summer after graduation know that Finish Line is the first retailer that they can turn to for the latest in performance training gear and sneakers. Loyalists for Nike, Jordan, Under Armour, Converse, adidas, and other industry-leading labels can also follow the release calendar curated at finishline.com to ensure they never miss a new shoe launch.
End of Season Sale Great Deals up to 50% off – Now at Finishline.com! Valid through 8am EST 6/5.
---
Whether shopping for designer clothing to wear following a graduation ceremony or to makeover a wardrobe consisting of baggy tees and stained cargo shorts, the Mainline Menswear UK affiliate program is the right option for a proper gentleman's ensemble. Everything from Emporio Armani leather dress shoes to Versace button-ups is but a few clicks away, and currently up to 50% off!
Up to 50% Off at Mainline Menswear!
---
The eclectic mix of curated women's clothing and vibrant accessories sold in Francesca's 700+ boutique shops can now be obtained by your patrons through the company's affiliate program links once placed on your site. No longer will your site visitors have to endure the embarrassment of showing up to a party in the same outfit after shopping for something special here.
Cutest Styles Up to 60% Off! Shop Sale at francesca's!
---
As no parent wants their child to fall behind in the classroom, equipping them with a new laptop from Lenovo USA will ensure they have the tech tools they need to succeed. Tablets and desktops are available as well, should students need even more portability or power to complete their assignments and graduate with distinction.
Teachers & College Students get an extra 10% discount on Thinkpad laptops and 5% on Home PCs + Free Shipping!
---
The weeks following graduation is the perfect time for your audience members to see the world. By booking their rooms through the InterContinental Hotels Group affiliate program, they'll be able to save on room reservations in over 5,000 properties worldwide.
Save up to 15% when Booking your Graduation Trip with InterContinental!
---
Help your website make the grade by marketing these top 2018 graduation gift savings via the FlexOffers.com network!