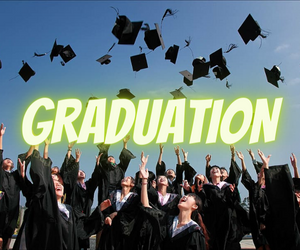 After years of hard work and sacrifices associated with the educational journey, the time has come to celebrate this year's graduates. Whether graduating from high school, college, or postgrad school, FlexOffers.com has gathered an array of enticing promotions to help customers honor their grad's achievements. 
Promote these top-of-the-class graduation discounts on your site now available on the FlexOffers network!
For many graduates, a commencement ceremony signifies the end of one chapter of life and the beginning of another one. When shopping at Macys.com, customers will be privy to a selection of thoughtful gifts that commemorate the graduate's educational experience. From stylish home décor, aromatic candles, and indulging gift baskets, Macy's gift guides help customers find the perfect gift for each recipient, no matter the occasion.
When shopping at stubhub.com, customers can celebrate the graduates in their lives with tickets to their favorite events. StubHub is one of the leading marketplaces for fans to buy and sell tickets for events near their town, offering tools like "price alert" to help them stay within budget. 
Celebrate the grad in your life with tickets to their favorite event at StubHub!
Whether helping a graduate upgrade their workspace for their future endeavors or updating their personal computer to connect with friends and family, Microsoft offers world-class technology designed to suit your customers' needs. When shopping at Microsoft.com, customers will find the latest tech and innovative devices such as laptops, desktops, mobile devices, and more. For a limited time, Microsoft customers can celebrate their grads' success with tech to power their next big adventure.
Gifts for grads. Reward your favorite grad with tech that's as impressive as they are. Valid 4/26 - 6/3
A celebratory trip to a new destination can certainly help graduates relax from all the homework and tests to reflect on the life ahead. Whether choosing a warm or cold destination, IHG Hotels & Resorts offers customers a collection of welcoming experiences in thousands of destinations around the globe suitable for every budget. Now, customers can save 15% off when booking their graduation trip at ihg.com. 
Save 15% when Booking your Graduation Trip!
Giftcards.com is the ultimate destination for gift cards online. When browsing giftcards.com, customers will be privy to a wide selection of prepaid cards, including the Happy Graduation eGift Card. This eGift card allows customers to celebrate their students' achievements by giving them access to their favorite brands to purchase their favorite products without additional fees. 
Buy Happy Graduation eGift Cards!
A handcrafted, beautiful fruit basket from Edible Arrangements can go a long way toward putting a smile on a graduate's face. Edible Arrangements offers tasty fruit arrangements and chocolate-covered treats for any occasion, including graduation. Customers can personalize each product with congratulatory messages, choose their favorite fruits and even add extra gifts to their order to create a one-of-a-kind gift.
Graduation Gifts from Edible Arrangements
A graduation party cannot be complete without any BPONG products. BPONG.com is one of the original online beer pong stores. Its extensive selection of high-quality products allows customers to purchase beer pong tables, cups, beer pong balls, and other products necessary to create the ultimate beer pong tournament at home.  
Graduating? Get your Beer Pong Party Supplies HERE! Shop NOW!