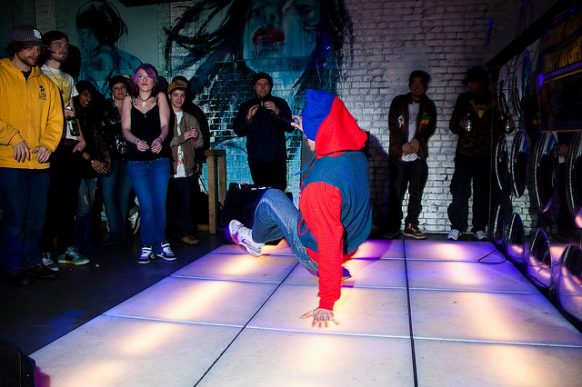 Your site visitors will only be able to hide the winter weight they've gained behind their giant sweaters and jackets for a few more weeks. Afterwards, those multiple servings of cranberry stuffing and endless gifts of chocolate will start peeking out above their swimsuit bottoms, and no one wants that kind of attention when partying at the shore.
Take a look at these deals curated by FlexOffers.com below to help people get back into shape just in time for spring break!
---
---
Top of the Muffin to You!
Do you know what it takes to get in the best shape of your life? Do you think others have any inclination of the the specific workout regimens and dietary guidelines needed to whittle away the lbs? When you begin promoting the CosmoBody affiliate program on your landing page, your readers will have access to exactly that. They can save 15% on a monthly subscription through 2015 to unlimited workouts from CosmoBody with coupon code CAMPUS. After incorporating the strength training, interval, and cardio sessions within the pages of CosmoBody into their routines, participants will be on their way to a knockout physique.
Constant conditioning is only part of what it takes for your patrons to look their best for spring break. Through the Puritan's Pride affiliate program, they'll be able to procure appetite suppressants, vitamins, and herbal supplements at discount prices. In addition, Puritan.com also stocks healthy foods, detoxifying teas, and aromatherapy oils, among other items, to help consumers make healthy choices for healthy living. There's no better time to stock up than now during the Super Sale, where you can get 20% off of orders of $85 or more plus free shipping on Puritan's Pride brand products with the code: MARCH20 (ends 3/16 11:59 PM PST). Customers can also save up to 75% off Puritan's Pride Brand products and receive free shipping (no code necessary, ends 3/16 11:59 PM PST) and 60% off all Perfectly Pure Brand products, also with free shipping (no code necessary, ends 3/23 11:59 PM PST).
Still Fly
Now that they're in shape, your youthful web traffic will want to dress in some of the trendiest clothes and undergarments available anywhere online.
For traffic-stopping shapewear and unmentionables that boost one's confidence, Freshpair.com is the way to go. They have an extensive selection of bras and panties from the top brands in the industry, as well as underwear and t-shirts for the modern man. Shoppers can currently receive 50% off many brands plus an extra 10% on all orders and free shipping on all US orders at Freshpair.com with the code HAPPY15TH (valid through March 22).
Those wishing to dress casually and sporty at spring break this year will want to buy a few tops and a pair of shoes or two at eastbay.com. This well-known outlet for athletic gear is the place to find today's freshest basketball sneakers and boots, perfect for the club or cruising with friends between VIP parties. At the moment, the eastbay.com affiliate program is featuring 17% off orders of $120 or more with the code LKS1533M (valid 3.1.15 – 3.31.15, online only, exclusions may apply).
While looks aren't everything, it might prove difficult for your audience members to get into the best parties this spring break if they're not physically fit and dressed to impress. You can help them get into the most exclusive spots by promoting these and other products from the FlexOffers.com network!