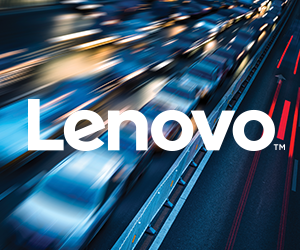 Between holiday travel, wish lists, and acquiring season-appropriate clothing, the fall and winter months can wage war on one's budget.
In honor of United Nations Day, you can extend an olive branch to broker peace between your page viewers' pockets and exorbitant costs when you promote these uplifting United Nations Day savings now available on the FlexOffers.com network!
---
Students and business professionals are often in need of battletested computers that last. Fortunately, the Lenovo Canada affiliate program provides your readers access to desktops and laptops constructed to function in extreme conditions at discount prices. Currently at Lenovo Canada, shoppers can save up to 44% off Lenovo ThinkPad X1 Yoga Laptops by using ecoupon THINKTSALE.
Hurry! Up to 44% off Lenovo ThinkPad X1 Yoga Laptops + Free Shipping. Use ecoupon THINKTSALE
---
If your site visitors are seeking an escape from cliché holiday plans this winter, then they needn't look any further than Marriot ES to book the hotel destination of their dreams. Through Marriott ES, customers can still book hotel accommodations in advance throughout Europe and save up to 30% off their stay, freeing them up to enjoy the continent's top tourist attractions.
Advance Purchase Offer: Save up to 30% throughout Europe. Book now
---
By promoting the Base Fashion affiliate program on your site, the style aficionados among your audience can drape their children in streetwear featuring international trends from the world's leading brands to insulate them from blustery temps. At BaseFashion.co.uk fashion enthusiasts can search for new garments by brand, age, color, and last but certainly not least – price.
Marcelo Burlon boys' garments feature bold & colourful prints with streetwear shapes. Shop Now at Base!
---
While many travelers prefer reserving lodging accommodations at hotels, others long for the comfort and solitude of home while on vacation. With its database of 137,896 available rental homes, HomeAway Portugal allows globetrotters to revel in Spain's majestic sites and return to their quarters with amenities comparable to their permanent residence.
---
For as little as $10, your web traffic can discover once-in-a-lifetime experiences by joining the Omaze community. Omaze creates awareness for charities around the world by picking one supporter from its pool of donors to claim prizes such as shopping sprees, trips across Europe and Asia, dinner with their favorite celebrity and more.
Save 20% on orders of $50 or more. Use Code GETAWA
---
Through the 23andMe affiliate program links on your site, your patrons will begin to understand the importance of the human genome – the secret code embedded in each of us. By processing just a small sample of saliva 23andMe's home-based DNA collection kit, is able to uncover its consumers' health and ancestry in approximately six to eight weeks.
10% Off Health + Ancestry Kits with the Purchase of 1 Full Price Health + Ancestry Kit!
---
Market these uplifting United Nations Day savings on your landing page via FlexOffers.com today!