November has only just begun, which gives your page visitors a few weeks to spruce up their homes before their entire extended family shows up to judge every decision they've made.
Rather than waiting until the last minute to shove half-crafted home improvement projects in the garage and tape cheap tinsel to every door frame, FlexOffers.com has curated a handful of the top home décor advertisers below to ease winter holiday stress. Give them a look and see which one works best for your website!
---

Saks Fifth Avenue
If your site visitors can make their homes look a fraction as good as the flagship Saks Fifth Avenue store in Manhattan does this time of year, then their in-laws will have far fewer reasons to offer unsolicited decorating tips when they visit during the holidays. All it takes is a designer bowl or accent rug from SaksFifthAvenue.com to really bring a room together.
Saks Gift Guide Holiday 2015. This season everyone gets what they want. Shop Now!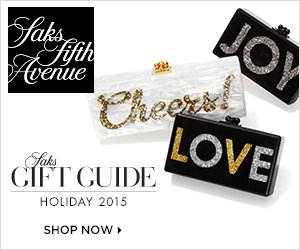 Tee Fury
While you may consider this popular outlet for pop culture-themed t-shirts an unconventional option for home décor, not all of your audience members are keen on porcelain statuettes and cheerful Santa cutouts in their home. TeeFury.com has an entire section of their site devoted to pop art prints featuring original artwork that is more often than not slightly left-of-center. Cool.  
Shop Pop Art Prints at TeeFury!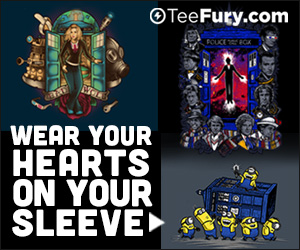 Sam's Club
Look, I know there's a very good chance that you and many of your web patrons were just at Sam's Club shopping for Halloween costumes and candy, but there's more in store for Thanksgiving. Aside from huge discounts on food and kitchenware to prepare a feast for the whole family, they also sell decorative accents, bath towel sets, and patio furniture to set up extra seating for unexpected guests.
Save Over $5,500 on Best Sellers Just in Time for the Holiday Season with November Instant Savings Book! Only at Sam's Club!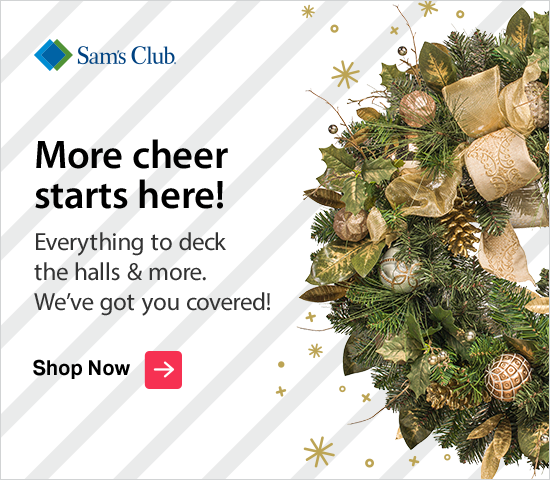 Art.com
The hand-painted art sold through the Art.com affiliate program makes it exceptionally easy to add class and a festive touch to any room in the home. Furthermore, they feature a variety of canvases diverse enough to appeal to even the most discerning tastes throughout the year.
Save 30% on all orders of art, prints, posters, fine art, decorative and more at Art.com! Code: GIVETHANKS15 (Valid until 11/30)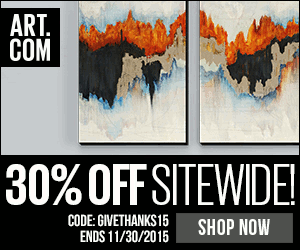 Design Toscano
This marvel of a retail outlet is deceptively dangerous, because one sweep of their extraordinary inventory will leave customers with a digital shopping cart full of statues and wall fixtures they never knew they couldn't do without. They proudly sell plenty of traditional Christmas items and ornaments, as well as tongue-in-cheek favorites like the Zombie Claus Holiday Statue that guests are sure to get a kick out of.
20% Off Holiday Gift Collection with Code CJGFTIME

Target.com
Whether shopping for a Christmas tree, menorah, or just a few fun fall serving platters for the turkey and sides, Target.com is the discount department store that shoppers have relied upon for years. If this is the only time that your web traffic will be seeing their extended family this winter, it may also be a good idea to purchase a few of this holiday's hottest gifts while they're still in stock to send them home happy.
Spend $100, save 15% on Home items, valid 11/1-11/7 only


homedepot.ca
This marketing option should be a no-brainer as far as home improvement goes. Before relatives start arriving at their doorstep, your patrons should definitely fix that leak in the restroom, add a few lawn ornaments, and buy holiday lights that will make their neighbors playfully envious.
Save 20% Off the Genesis Real Stainless Steel Backsplash at Home Depot! Click here!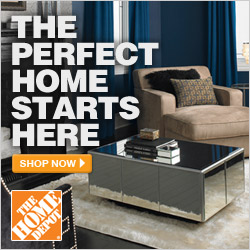 A little foresight can help you get your landing page prepped for the impending holiday sale season. Don't delay; promote these and other deals available via FlexOffers.com today!