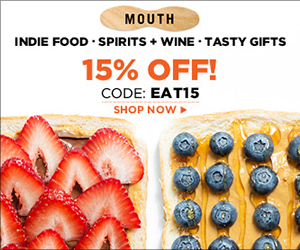 World Chocolate Day presents a sweet opportunity for publishers to increase sales on their landing page. Check out these engaging World Chocolate Day coupons available from FlexOffers.com and see which work best for your site!
---
Known for their low prices in all their departments, Sam's Club is a prime shopping option for affordable treats on World Chocolate Day. This warehouse club stocks chocolate from the world's most popular manufacturers, which is sure to spark a smile on kids' faces and those young at heart.
July Instant Savings Book at Sam's Club – Shop Now!
---
The Godiva affiliate program provides your site visitors access to one of the premier gourmet chocolatiers in the industry. Be it a bonbon or milk chocolate cigar, this is the outlet that chocolate lovers with a refined palate will absolutely adore.
Special Value Items Up to 30% Off
---
As far as specialty chocolate treats go, Shari's Berries is among the best regarded for World Chocolate Day or any other celebration. If your patrons have yet to experience a chocolate-dipped strawberry topped with rainbow sprinkles and chopped nuts, now's the time to take their indulgence to the next level.
Save 45% on Full Dozen Gourmet Dipped Swizzled Strawberries, only $29.98.
---
While known for their tasty signature jelly beans, JellyBelly.com also stocks chocolate treats that go beyond your standard bars. Dark chocolate almonds, milk chocolate raisins, chocolate frogs, and other special creations are available to give chocolate lovers a thrill.
Free Shipping on orders $50 and up at JellyBelly.com
---
If your audience members have an entire office or classroom full of chocoholics to shop for on World Chocolate Day, 1-800-BASKETS.COM can take care of entire groups with just a few curated collections. Fans of sweet and salty delights will adore the variety of decadent chocolate-covered pretzel sticks available through this retailer.
Clearance! Don't miss out our special deals and Save Up to 50% on select items at 1800Baskets.com! (Offer ends while supplies last)
---
Your site will gain some serious indie cred once you begin promoting the goods sold through Mouth.com. These products often feature bold flavors and combinations that may seem odd at first but become quite addictive after just one bite. For a real treat this World Chocolate Day, I recommend the Maple Bacon Chocolate bars or Chocolate Whiskey.
Tasty Sweets & Treats from Indie Food Makers
---
Your sales will spike like a sugar rush with these and other World Chocolate Day coupons now on the FlexOffers.com network!