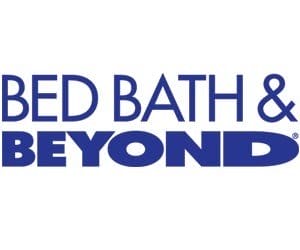 Due to a host of responsibilities that are seemingly unceasing, weekday warriors around the world often find it difficult to take a moment to relax and evaluate their emotional climate. Arm your page viewers with goods from reputable retailers that help them achieve inner peace by promoting these World Mental Wellness Day savings now available on the FlexOffers.com network!
---
A lack of sleep can certainly be mood-altering as it is oftentimes seen as the crux of irritability and even instability. If your site visitors are losing rounds of sleep during bouts of anxiety, they could greatly benefit from Therapedic weighted products from Bed Bath & Beyond. Bed Bath & Beyond sells a variety of weighted products such as blankets, wraps, and throws that assuage anxiety through its deep pressure touch that simulates a hands-on feel.
Reduce anxiety with Therapedic weighted products at Bed Bath & Beyond
---
Through the Bloomingdale's affiliate program, your web traffic can dive into the world of retail therapy and find a wide range of merchandise guaranteed to lift their spirit. Whether in search of the latest fashion, electronics, or cookware potential purchasers will assuredly find items they covet at a discounted rate. For a limited time at Bloomingdale's shoppers can save up to 25% off at Bloomingdales.com, plus free shipping.
Friends & Family! Take 25% off fashion OR 20% off Electronics, Gadgets & Cookware on items labeled FRIEND & FAMILY: 25% OFF at Bloomingdales.com. PLUS, free shipping for everyone, no minimum! Offer valid 10/4-10/14.
---
Yoga has been known to promote self-confidence and alleviate stress. However, sweat stemming from a hot yoga session can easily stress out friends, family, and co-workers of yoga enthusiasts if they're lacking the proper post-workout essentials. Thankfully lululemon US self-care products are sweat-tested and capable of helping gym-goers go from sweaty to ready in a matter of minutes.
Get from sweaty to ready quickly. Shop lululemon's self-care products.
---
Nine-to-fivers occasionally stretch themselves too thin in an effort to meet work and home demands. As a result of their hectic schedules its not uncommon for employees to experience a great deal of stress. At RealOil.com, customers can purchase its De-Stress Essential Oil, which relieves tension and helps them brace for potentially draining interactions and taxing conversations on the job.
The Most Effective Daily Stress Management Solution
---
Moon Juice's inventory is comprised of health supplements, topicals, snacks, and beverages that tackle a multitude of health concerns, including stress. Fortunately for those enduring a chaotic routine, Moon Juice offers the Magnesi-OM Berry Unstressing Drink, which eases fatigue and provides an elevated sense of calm. Moon Juice's Magnesi-OM Berry Unstressing Drink also supports consumers' healthy cognitive aging and brain function through World Mental Wellness Day and beyond.
Meet Magnesi-Om™ | Unstress on a Cellular Level
---
Capitalizing on the mood-boosting benefits of endorphins means your readers must find exercise equipment they love and enjoy, and with Bowflex, they'll be permitted to do exactly that. Bowflex features an assortment of aerobic and strength-building products at prices your patrons will certainly appreciate. Currently, at Bowflex.com, the wellness seekers among your audience can save up to $450 and receive free shipping on the Max Trainer M8 with coupon code FALL19.
Use code FALL19 at checkout and save $450 + Free shipping on the Max Trainer M*. Offer Valid through 10/14
---
Market these World Mental Wellness Day savings on your landing page via Flexoffers.com today!