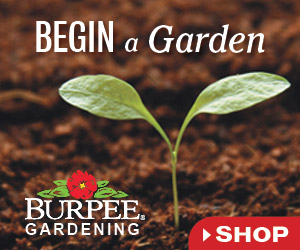 So long as they're not deep fried or covered in a dressing full of calories and preservatives, vegetables can (and should) be a major part of a healthy diet. The vegetarians in your audience are already keen to this idea, as are all of the companies catering to their lifestyle.
FlexOffers.com is celebrating World Vegetarian Day with a healthy serving of discounts that customers will gladly clean off their plates. Check out our harvest of promotions below!
---
Burpee Gardening
Burpee has been a fertile leader in the seed industry for over a century now, giving gardeners an upper hand when it comes to growing flowers and veggies in their home patches. There are few better ways to assure that the vegetables you're eating aren't covered in pesticides than growing your own, making this outlet a hit among the health-conscious.
15% Off Site Wide at Burpee.com! Use Code AFFBB917 – Ends 10/15/15
Mountain Valley Seeds
Not only does MVSeeds.com sell a staggering assortment of vegetable seeds, they also sell microgreens such as the wildly popular kale and herbs to help prepare savory dishes like ratatouille. Add a few of their available organic lentils, and your patrons could even prepare a lentil yani dish that will satisfy even the pickiest of carnivores.
MVSeeds.com is your source for garden seeds!
Lorex Home/Office Security Solutions
With all the effort your web visitors just put into planting a magnificent home garden, it would be a shame if the spoils were scooped up by vermin or nosy neighbors. To keep an eye on those crops, as well as everything else of value in their home, I recommend installing a wireless video monitoring system acquired through the Lorex Home/Office Security Solutions affiliate program.
Save 48% on an outdoor wireless security camera system for only $674.99 with promo code PROTECT10 at Lorextechnology.com (Reg. price $1,299.99)
Golden State Fruit
Should vegetarians want instant satisfaction when it comes to their food options, the Golden State Fruit affiliate program can literally and figuratively deliver. In a few clicks one can order fruit baskets or sign up for monthly fruit club memberships that also serve as thoughtful gift ideas.
Golden State Fruit – Get $5 Off on Orders! Save on All Fruit Baskets, Gifts and Clubs!
1-800-BASKETS.COM
A popular shopping option when it comes to any holiday or event commemoration, 1-800-BASKETS.COM also offers fruit and sweets gift baskets that are pretty hard to beat as far as corporate gifts go. As these robust baskets offer something for everyone with a discerning dietary attitude, you can't lose.
Celebrate Halloween and Save 15% Off our delicious scary treats from 1800Baskets.com! Use promo code BOO15 (Offer ends 10/5/15 or while supplies last)
Chefs Catalog
With all of those fresh vegetables that have been plucked from the garden or delivered to shoppers' doors, the proper kitchen tools are needed to create tasty and healthy meals. The best kitchens start at ChefsCatalog.com, and so should too the vegetarians that frequent your landing page.
Free Standard Shipping at CHEFS Catalog!
Cuisinart Webstore
One of the easiest ways to prepare a meal packed with fruits and veggies is to simply throw the whole lot in a juice extractor to draw out their vitamin-rich goodness. For any meal of the day or after a rigorous workout, a fresh juice drink made with a quality Cuisinart product does the body good.
For a limited time only, receive FREE shipping on orders over $55 at CuisinartWebstore.com! No code necessary.
JusByJulie
A healthy obsession among vegetarians and omnivores alike, JusByJulie cleanses use 100% whole fruits, vegetables, and raw ingredients to deliver daily doses of greens. After a few sips, anyone who tries these convenient bottled drinks is sure to feel energized and satiated like never before.
Get Free Shipping on Your Order Plus $100 Off Your Next Order!
Make the most of these and other meat-free offerings during World Vegetarian Day at FlexOffers.com!