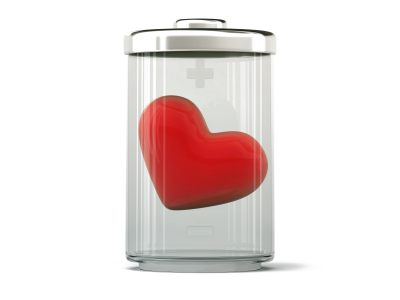 In an interview with Good Morning America today, Facebook CEO Mark Zuckerberg finally revealed his social networking site's new "life-saving" tool- a feature that allows Facebook users to share their organ donation status.
Facebook's new Organ Donor feature has already launched in the U.S. and U.K., and builds upon the smaller acts of kindness that occur among the site's over 900 million users on a daily basis. The tool was partially inspired by Zuckerberg's friendship with the late Apple co-founder Steve Jobs, who passed last October of pancreatic cancer.
---
Selfless Status Update
To update Organ Donor status on their Facebook Timeline, users select "Life Event," then "Health and Wellness," and finally select the "choose Organ Donor" feature. The status can be updated by users to include when and why they became a donor, and who can see the status update. Those not yet registered as an organ donor can find links to sign up with an appropriate registry there as well.
From Zuckerberg and Facebook COO Sheryl Sandberg's post in the Facebook Newsroom this morning:
Today, more than 114,000 people in the United States, and millions more around the globe, are waiting for the heart, kidney or liver transplant that will save their lives. Many of those people – an average of 18 people per day – will die waiting, because there simply aren't enough organ donors to meet the need. Medical experts believe that broader awareness about organ donation could go a long way toward solving this crisis. And we believe that by simply telling people that you're an organ donor, the power of sharing and connection can play an important role.
"Like" Life
Harnessing the power of social media, Facebook's new Organ Donor feature has the potential to bring together the lives of users who have chosen to donate and those whose lives can be saved, while creating awareness that could save countless more.
If you would like to update your Organ Donor status, log on to your Facebook account to get started.