FAST AND ROBUST REPORTING SERVICES
FLEXOFFERS ACHIEVES A
WHOLE NEW LEVEL OF EXCELLENCE
OVERVIEW
Here you can see your website performance details such as clicks, Earnings Per Click (EPC), transactions, conversion rates, and commissions, which can all be filtered by specific date ranges. You can also review a graph of your website trends over time for clicks, item sales, and revenue, plus get a quick overview of your top five advertisers.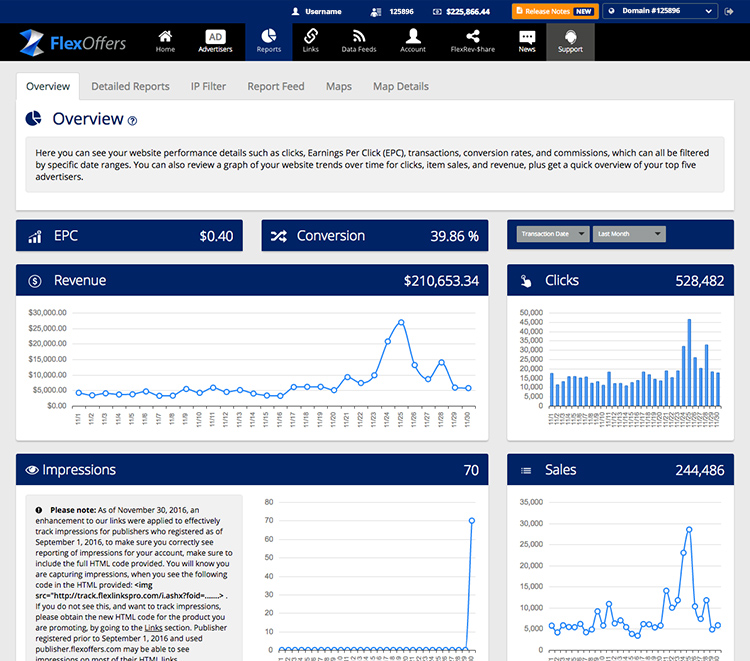 DETAILED REPORTS
Filtering options are available to show results by Category, Advertiser, Product, and Campaign. Your detailed reports can also be organized by specific date ranges for a complete analysis of your website activity and revenue.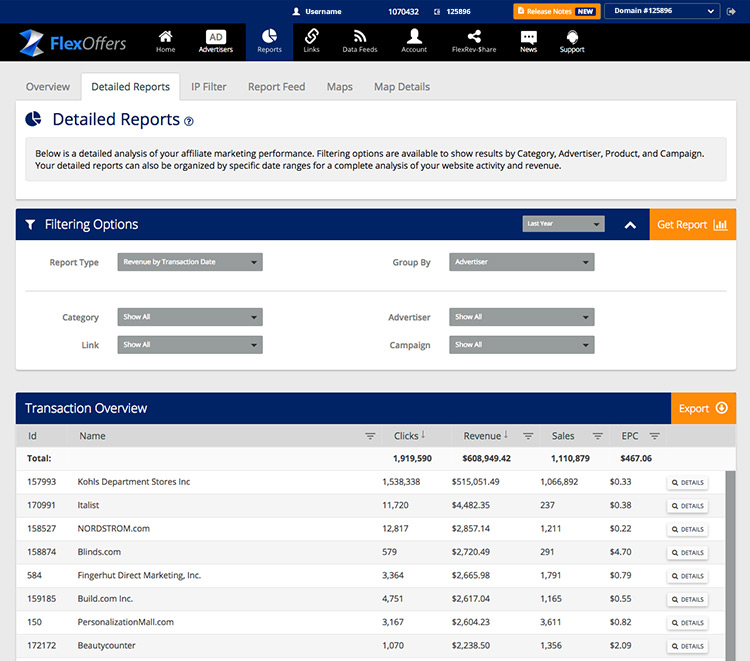 IP FILTERS
With this tool you can exclude IPs from your reporting results. This comes in handy, for example, if you have a WordPress plugin that checks all of your affiliate links and you'd like to exclude those clicks from your count.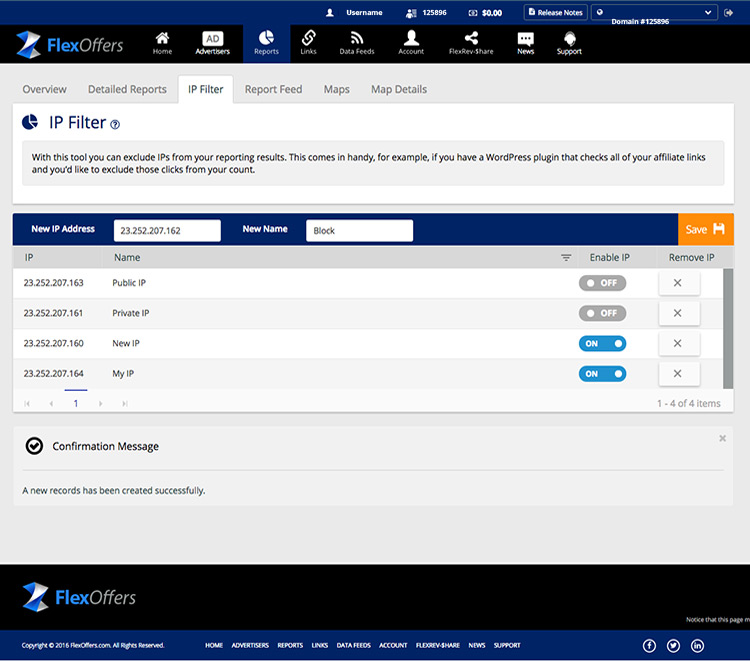 REPORT FEED
Use the Dynamic Report Link Generator to create reports in a format you can easily read and work with. Select your desired report type and file format in order to accurately calculate profit margins, plot clicks and sales data, and see how products and programs perform over time.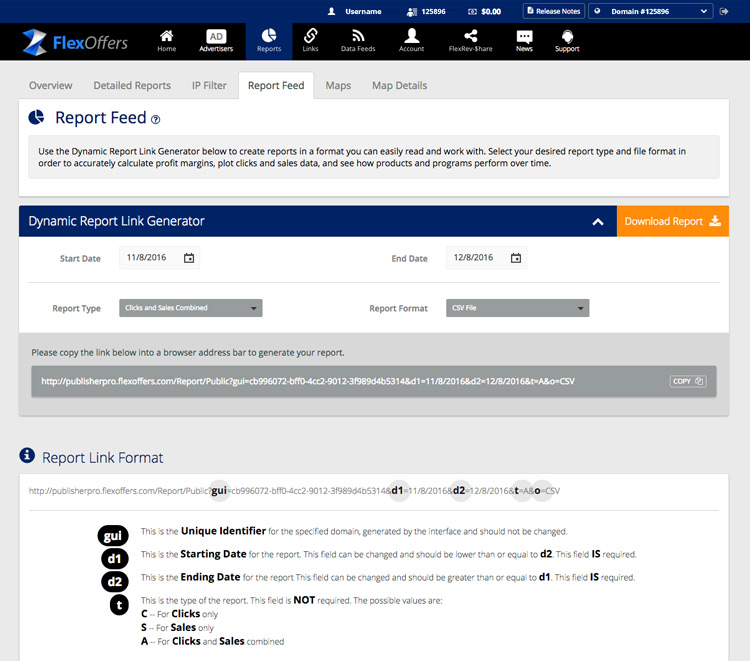 MAPS
This section allows you to view location statistics and additional user profile information on the users that click on your links.