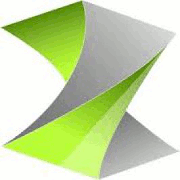 We at FlexOffers.com are excited to announce another milestone in the company's history, as we have just added our 4,000th affiliate program to the platform! This is a huge achievement for our team, and more importantly, our expanding publisher and advertiser base.
Publishers now have a more robust selection of programs than ever to promote on their website across a myriad of retail verticals, including fashion, consumer electronics, travel, and digital products.
Advertisers should be excited to know they're part of one of the fastest growing networks in the industry today, and rest assured our expert compliance team will be more vigilant than ever of violations.
---
As impressive a feat as this is, FlexOffers.com still has a ways to go to reach our projected goal by the end of 2014. New team members have been brought on board recently to help support this effort, which we are all tirelessly working towards each day.
FlexOffers.com will continue to add more programs and launch new network features throughout the year to meet and exceed our own expectations. We thank everyone that has contributed to our success thus far, and look forward to all the opportunities for positive growth ahead.
If you have any questions, or would like to learn more about the profitable affiliate marketing opportunities available through FlexOffers.com, please email our team at [email protected] today!