LIST OF SERVICES AVAILABLE
Publisher Pro
Features 2.0
Now you can make more money than ever before from your website by promoting products and services through the new FlexOffers.com PublisherPro affiliate marketing network! We feature the latest products, promotions, and online-only offers on our network from top global brands and niche advertisers alike. Our affiliate marketing content can also be easily integrated into any site as banner ads or text links, or as unique promotional copy created by our editorial staff.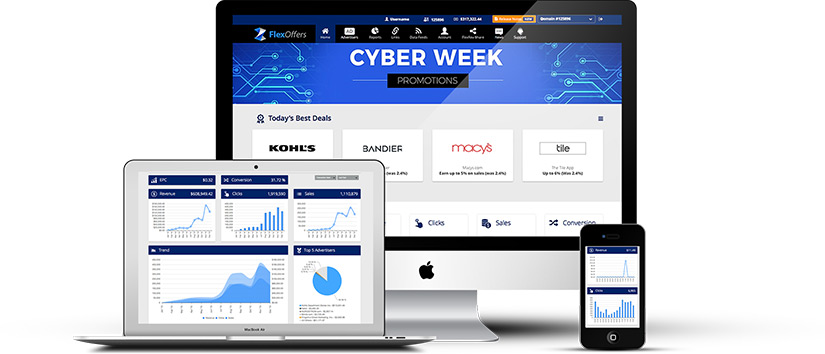 Fresh Custom Platform
Updated with industry-leading features.
Clean Design
Crisp layout optimized for desktop and smartphones.
Ultra Responsive
Quicker loading times than ever before.
Professional Support
Experienced professionals available during regular business hours
As soon as you login to the FlexOffers.com platform, you will be able to see how your campaigns are performing and new network announcements. A multitude of account management options will also be available at a glance.
Learn More...
FlexOffers.com works with the industry's top networks, direct advertisers, and agencies to add nearly 50 new advertiser programs a day, more than any other network out there. How is this possible?
Learn More...
As you can't run effective campaigns without knowing their results reliably and quickly, FlexOffers.com updates critical stats on various verticals within the hour.
Learn More...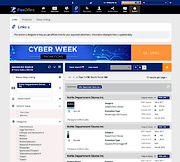 The FlexOffers.com PublisherPro platform is unlike any other, allowing publishers to use cache technology to search millions of links for the newest products and promotions at lightning speed.
Learn More...
As time is of the essence when marketing the newest products and promotions, FlexOffers.com makes it easy for publishers to integrate content on their site without complications. We offer various feed solutions, updated daily.
Learn More...
Here you'll be able to manage your publisher account settings, domains, users, and a multitude of other features.
Learn More...
The popular FlexRev-$hare program allows existing publishers to refer new publishers to the FlexOffers.com network for serious profit. The best part is that the more you make with FlexOffers.com, the higher your referral tier is with publishers. You can earn up to 50% of the profit of all the publishers you refer!
Learn More...
Learn about the newest activity taking place within the FlexOffers.com network, your account, and your programs. New release notes on a tech upgrades and critical announcements are posted here, too.
Learn More...
Our user-friendly support ticket platform and thorough FAQ section is available around the clock to assist publishers. Additionally, our experienced professional support team is also on-hand to address any issues immediately during regular business hours.
Learn More...