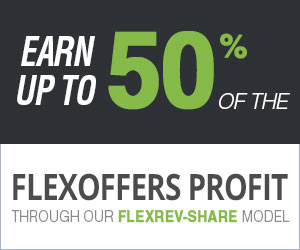 The launch of FlexOffers.com's NEW FlexRev-$hare program is the latest boost to our publishers' revenue streams. At no extra cost to you or your referred publishers, the FlexRev-$hare program grants a potential percentage bonus of up to 10% extra on top of the commissions you earn each month.
Exceeding your own potential has never been easier!
---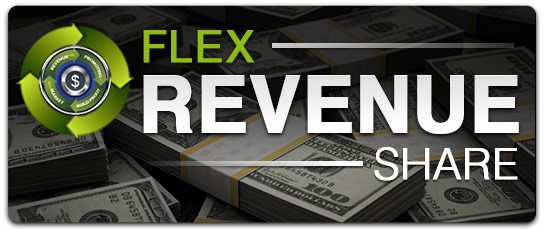 FlexRev-$hare is a powerful referral program that allows you to generate unlimited income on two levels, where you can earn up to 10% of your referred revenue. Taking part in FlexRev-$hare is incredibly simple:
Step 1
As a FlexOffers.com publisher, you're pre-approved to take part in the FlexRev-$hare program. Full access to enhanced client interface tools, special invitation emails, and links is already granted.
Step 2
Your potential profitability can improve significantly by referring publishers through the FlexRev-$hare program. Once approved, these affiliates can start promoting programs right away!
Step 3
Keep track of your FlexRev-$hare program bonus via our updated client interface. As your referred publishers earn commissions, your FlexRev-$hare bonus will increase to up to 10% of the FlexOffers profit!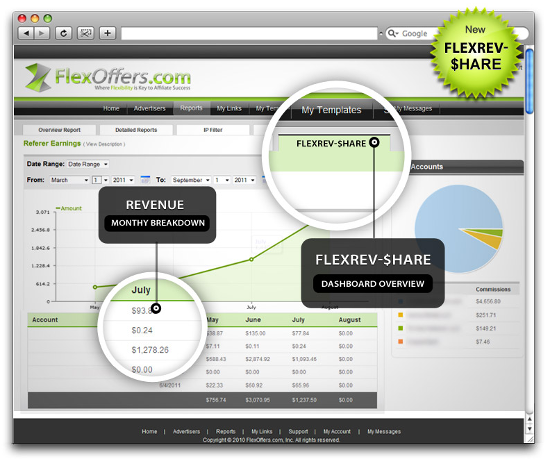 Step 4
The higher your Average Monthly Revenue is, the greater your Publisher Commission percentage will be through the FlexRev-$hare program. You can receive up to 0% of all referral revenue.
FlexOffers.com will continue to roll out enhanced network features like the FlexRev-$hare program in the coming months, exponentially improving the overall publisher experience.
If you have any FlexRev-$hare questions, contact us at [email protected]!
FlexRev-$hare has undergone a rebrand and is now known as FlexCash.