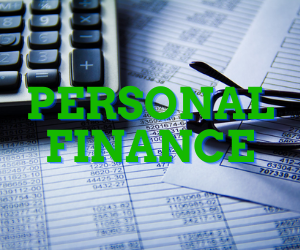 Gaining financial literacy can help adults organize their finances and take control of their money. Fortunately, the FlexOffers marketing team has compiled an array of valuable deals on personal finance services that will help your customers take the first step toward financial stability.  
Provide consumers with the means to manage their money wisely when promoting these deals now available on the FlexOffers network! 
Greenlight is on a mission to shine a light on the world of money and empower parents to raise financially-smart kids. With the Greenlight debit card and mobile app, kids can earn money through chores, set savings goals, and spend wisely, while parents can set flexible controls and get real-time notifications every time their kids use their funds. Market Greenlight deals on your site and allow customers to teach their children good money habits.  
Greenlight - The debit card for kids, managed by parents.
The Motley Fool provides free and premium investment guidance to millions of individual investors via fool.com. By joining The Motley Fool, customers will gain access to stock recommendations, obtain help with their portfolio, track their performance, monitor companies of interest, and free access to market news in just one platform. 
Motley Fool is offering 60% OFF its top stock-picking service
If the small business owners among your audience are looking for a reliable software that will help them manage their books, then they needn't look any further than Intuit QuickBooks Online. Intuit Small Business products are designed to assist small and medium-sized businesses with a wide range of accounting-related tasks, such as keeping track of their income and maximize tax deductions. For a limited time, customers can get $180 off their first year when they purchase QuickBooks Online Plus.  
Get $180 off the first year when you purchase QuickBooks Online Plus
Personal Capital is on a mission to provide customers with a better, more logical, and personal way to invest and manage their money. From bank accounts to retirement funds, Personal Capital's professional financial tools allow everyone to obtain financial advice to invest wisely and improve their finances. Currently at personalcapital.com, customers can save 50% off for 3 months when they set up and run their first payroll. 
Set up and run your first payroll in as little as an hour - Save 50% off for 3 months
Acorns – Invest Spare Change
For many consumers, investing can be a little intimidating. Luckily, Acorns offers a user-friendly mobile app that rounds up the customer's spare change to get them started investing automatically. Acorns offers customers different subscription tiers that adjust to their specific financial needs while helping them invest small amounts into a managed portfolio. Now at get.acorns.com, customers can obtain a $75 bonus when they open and activate their Acorns checking account and debit card. 
$75 bonus with an Acorns checking account and debit card
A bank account shouldn't cost the customer money. That's why Chime offers online banking services free of monthly and overdraft fees. Whether opening a checking or savings account with Chime, customers can get paid up to 2 days early with direct deposit, grow their savings automatically, and access their money through thousands of in-network ATM locations.   
SpotMe® - Fee-free overdraft up to $200*. We've got your back - Apply Now!
A credit score is often referred to as one's financial reputation. This score will help determine loan eligibility and individual interest rates. By joining Credit Karma, customers will be able to keep track of their credit scores from two of the major credit bureaus and receive personalized offers and recommendations to build a better financial future. Market Credit Karma deals on your site and provide your customers a new way to find financial products befitting of their needs. 
A smarter way to find financial products. Compare personalized offers for credit cards, loans and more without hurting your scores. It's all on Credit Karma.