$500 TO GET STARTED AND AS LOW AS 1% NETWORK FEE
INCREASE YOUR RETURN ON INVESTMENT

FLEXOFFERS ACHIEVES A
WHOLE NEW LEVEL OF EXCELLENCE
Advertising is Easy with FlexOffers.com
At FlexOffers.com, we believe in the providing up-to-date technology to our advertisers while continuously improving our platform. Below are some of the services currently available to advertisers of FlexOffers.com, all of which will deliver the campaigns of each account, but through different formats.
Technology
Our in-house software solution is frequently updated by advertiser requests, customized as your needs grow.
Program Optimization
We work with publishers and advertisers for optimal exposure in the network.
Sales
Real time tracking of sales, clicks, impression data, and conversions, to help make informative decisions.
Through our new FlexOffers.com advertiser interface, you can manage publishers in full detail, promote various programs, products, and services with innovative marketing content, and view performance reports for your campaigns in real-time. For example, you can see how many people have visited your site right now and which conversions have occurred. With Real-Time, you can immediately and continuously monitor the effects that new campaigns have on your traffic.
Access to Top Online Publishers
Our publishers offer you years of expertise and experience in the affiliate marketing industry. Every account is assigned to a dedicated account manager. Each of our skilled managers is experienced in affiliate marketing and effectively promoting campaigns.
Monitor activity as it happens on your site, you can see all your transactions in real-time, giving you accurate insight into how your campaigns are performing. The reports are updated continuously, and each hit is reported seconds after it occurs.
Through the FlexOffers.com interface, you will be able to manage publishers, promote various and products and services, upload content formats, and view performance reports for your campaigns.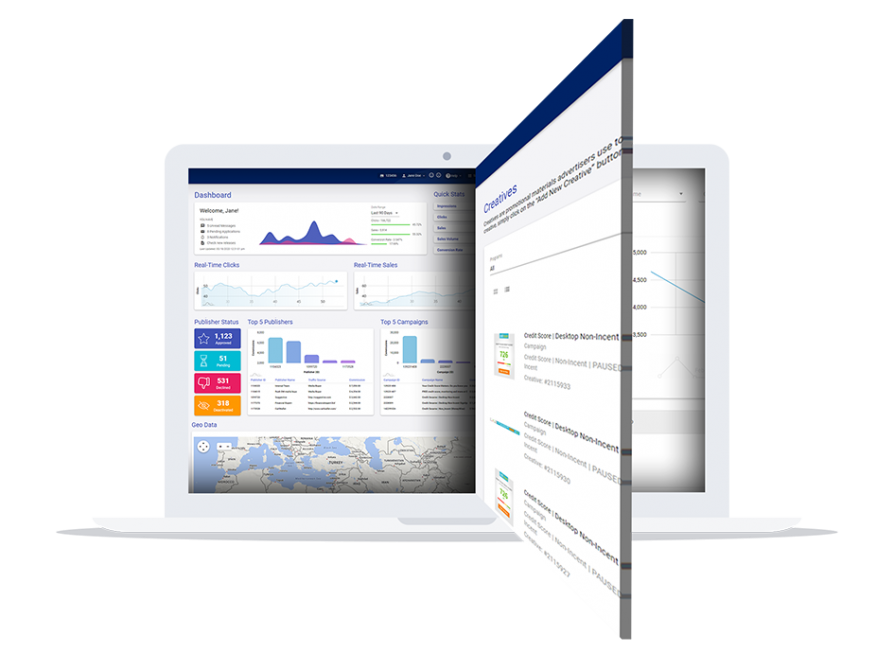 REAL-TIME CAMPAIGN TRACKING
You can see all your transactions in real-time, giving you accurate insight into how your campaigns are performing. To do so in the advertiser interface, select Reports > Click Reports > Click Summary from the drop-down menu, then select the date range of your choice. The Click Report is updated frequently and shows all activity.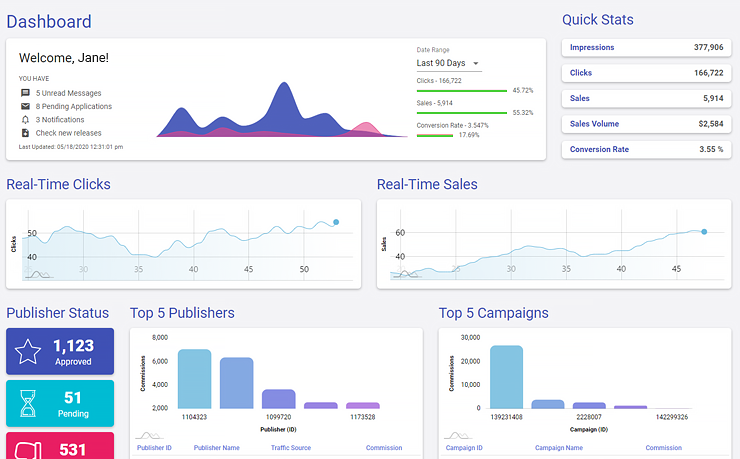 SALES SUMMARY
FlexOffers Sales Summary report allows you to view the performance for each publisher currently participating in your program. The report includes Publisher ID and Name, Impressions, Clicks, Click-Thru Rate, Sales, Conversion Rate, Sales Amount and Commissions Earned. The report is based on transaction dates from the date range selected.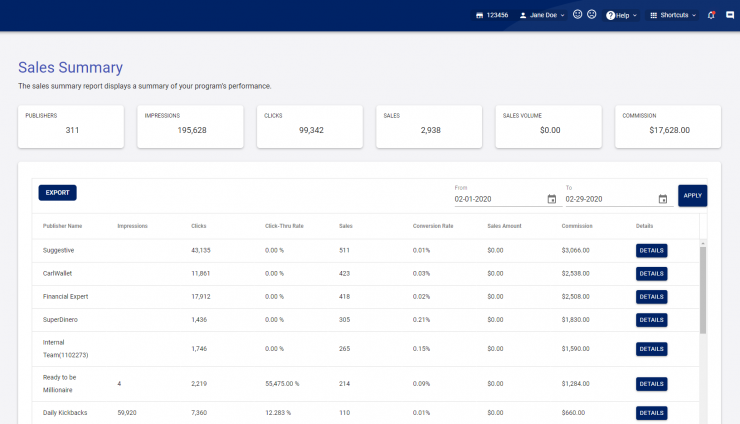 CREATIVES
Creatives are the files you upload to FlexOffers.com to generate ads. The Creatives tab lists all the creatives associated with your account and any particular campaigns or promotional events, and includes their status, type, size, and last modified date.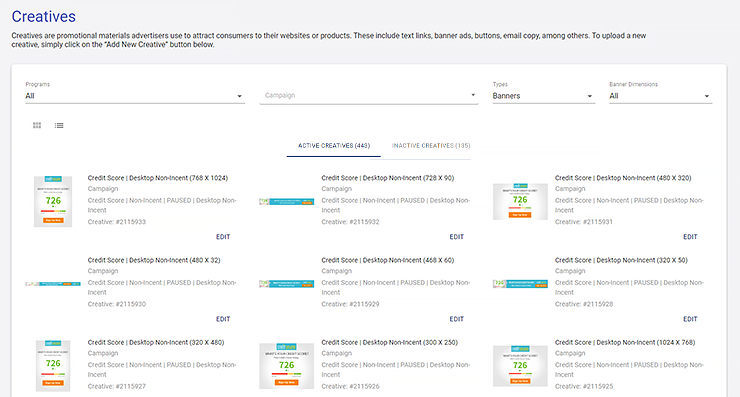 TRAFFIC REPORTS
The Traffic Report offers a real-time snapshot of the leads that publishers have sent based on the selected date range. It allows advertisers to adjust their marketing strategies and make other decisions accordingly. Traffic Reports include the Click ID, Click Time and Date, Referring Domain, Campaign Name, Category, and Referring IP Address.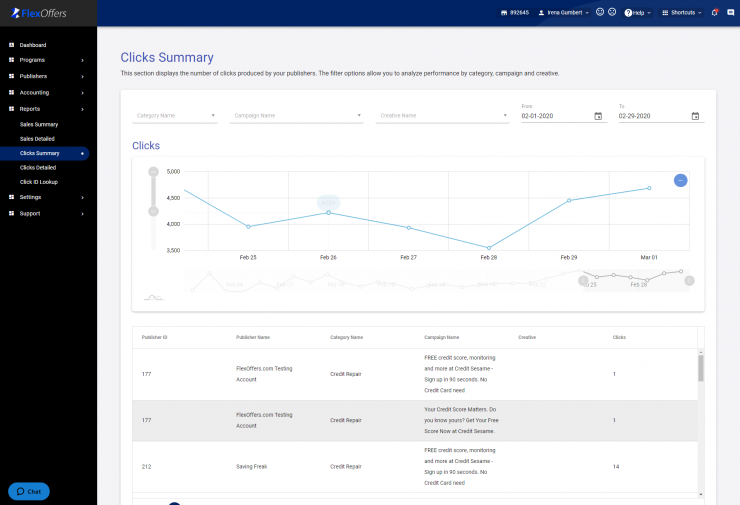 SUPPORT
Though you will be assigned a dedicated manager, a FlexOffers support specialist is always one click, email, or phone call away. A ticket system is in place in the event that you require immediate service during non-regular working hours. The ticket system is also an option if you simply prefer to use the online support system to further detail any issues or help that you may require. The ticket system assures that no open tickets go unnoticed by any department.